Beautiful Offices that Work
The work we do creates outstanding and inspirational workspaces that inspire people to do great things. Our design and build solutions, interior fit out, furniture and office refurbishment services enhance existing work environments to create highly functional interiors that can boost productivity and improve employee wellbeing.
We adopt a collaborative approach to working with clients, taking the time to understand their needs, and applying our knowledge and expertise to create the perfect solution. Clients can be motivated to redesign or refurbish office interiors to generate extra space, enjoy enhanced energy and cost efficiencies, improve health and safety, or simply create a better working environment. Whatever the reason and the scope of the project, we have the experience to deliver the right solution.
Bringing Interiors to Life
Our dedicated team will take care of every detail to ensure your office transformation runs smoothly from start to finish. We can advise on the best layout to maximise space, how to incorporate new features without compromising on the functionality or aesthetics of existing interiors and the best furniture to maintain staff wellbeing.
Design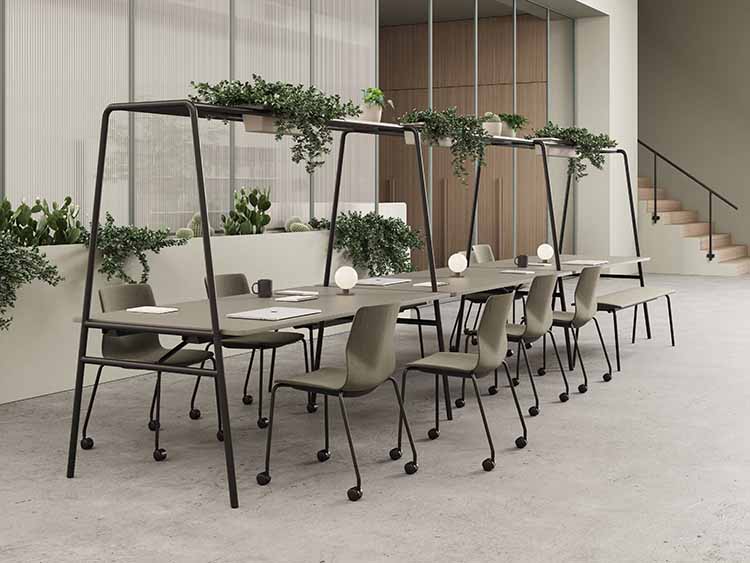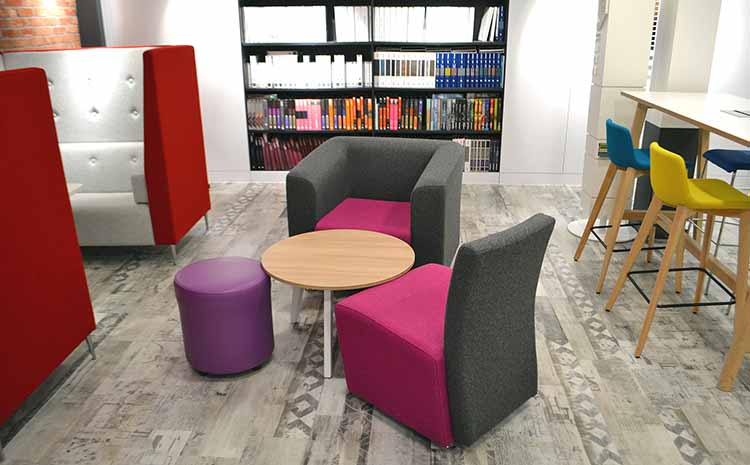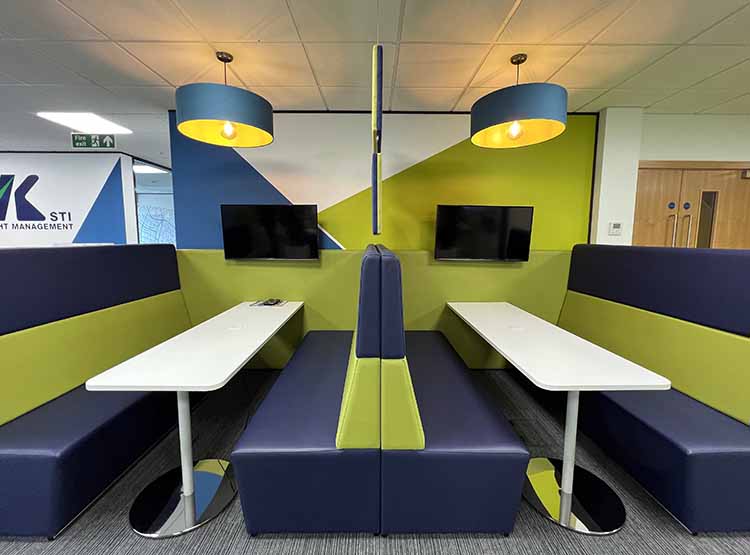 We draw upon your workplace strategy to get the inspiration for our designs. Our solutions must reflect the way you work and understanding your needs is the critical first step in the design process.
Our planning phase incorporates details of the day-to-day operations in your office to ensure every element is considered when designing how we can improve the layout. Whilst looks are important, how people move around and interact with each other are critical elements that shape a design to maintain a happy and productive workplace.
Introducing a new office design can have lasting positive impacts on how your business functions, how it's perceived by others and help it adapt to modern working practices.
Develop solutions to reflect modern agile working practices, rationalising workspaces to reflect hybrid working and accommodate freelance or temporary staff
Introduce flexible meeting or break-out areas to improve collaborations between colleagues and departments and promote wellbeing
Attract and retain talent with modern offices that reflect your brand and enhance company culture
Save money with a cost-effective office layout that optimises space and energy efficiency
Refurbish
We transform designs into reality, using our experience to deliver custom office refurbishments to the highest standards across Bedfordshire, Hertfordshire and Buckinghamshire.
Using responsibly sourced materials and equipment of the highest quality, we manage projects of all sizes and complexity from a complete office overhaul to a minor refresh, overseeing every detail and minimising the disruption to your business.
An office refurbishment can breathe new life into tired spaces and represents a cost-effective alternative to moving operations to new premises.
Reconfigure existing spaces to reflect your changing needs whilst retaining the flexibility to update as your business grows
Introduce 'zoning' using partitions, furniture, or flooring to create new office, meeting, and recreational areas to maximise space and help employees operate more effectively
Replace damaged or tired furniture or flooring to create an inspiring workplace
Structural changes or additions can optimise existing space or accommodate new facilities to maintain pace with business growth
Furnish
We provide an extensive range of furniture suited to all sizes of space, offering clients a comprehensive selection of furniture and storage solutions to complement their office interiors and suit any budget.
The increase in agile working places greater emphasis on having furniture that is functional and flexible and creates a comfortable, welcoming environment for employees and visitors. A bespoke workplace that's as unique as your business helps create a sense of identity and our team is on hand to help you select and supply the perfect solution for your needs.
The type, style, and size of your furniture determines how people work and how motivated they are
Comfortable desks and chairs contribute to staff wellbeing and reduce the risk of injury
Creative storage solutions can maximise available space whilst retaining easy access to key documents and helping maintain a safe working environment
Get in touch
If you would like to talk to our team about how we can help, give us a call on 01582 492434 or email us at info@apex-office.com.
Alternatively you can fill out the form below and we will be in touch as soon as we can.